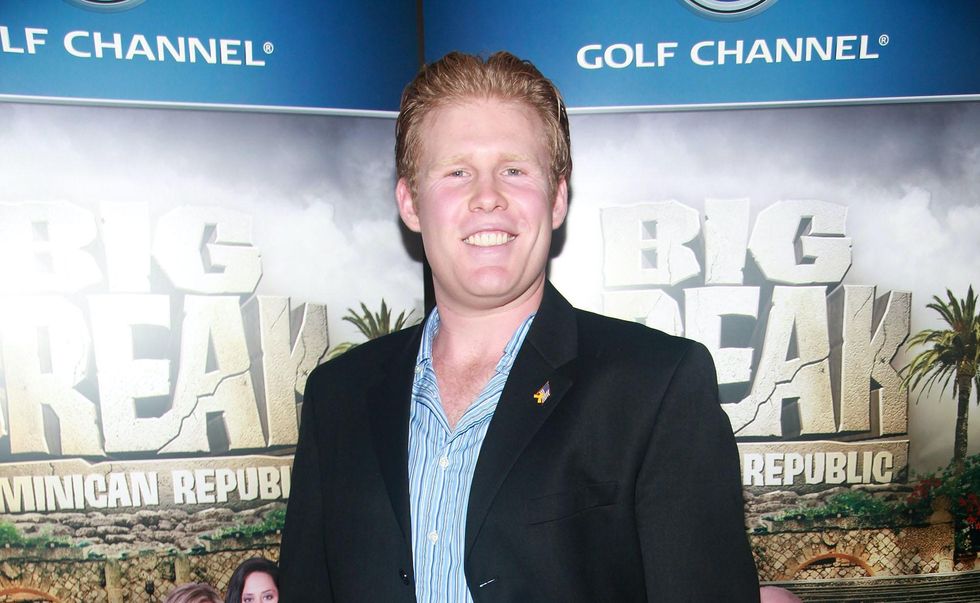 Andrew Giuliani, a former top aide to President Donald Trump and the son of former New York City Mayor Rudy Giuliani, is reportedly "heavily considering" challenging Andrew Cuomo for New York's governorship in 2022.
"I plan to run," the 35-year-old Republican told the Washington Examiner on Wednesday, adding that "outside of anybody named Trump," he thinks he has "the best chance to win and take the state back."
"I think there's an opportunity in 2022 with a wounded Democratic candidate, whether it's going to be Gov. Cuomo, whether it's going to be a radical [New York Attorney General] Letitia James, whether it's going to be a no-name lieutenant governor, I think there's a very, very real chance to win," he suggested.
The current executive head, embattled Democratic Gov. Andrew Cuomo, is expected to run for a fourth term despite mounting criticism for his mishandling of the coronavirus pandemic and numerous ongoing sexual harassment scandals.
The governor is currently under fire for his implementation of a deadly policy early in the pandemic that forced nursing homes to accept COVID-positive patients returning from the hospital, and also for his potential cover-up of the resulting deaths. Moreover, in recent months, Cuomo's political problems have worsened, as multiple women, including current and former state employees, have come forward accusing him of sexual harassment and inappropriate conduct.
Giuliani believes the Democratic governor's cratering approval rating may offer a window for a Republican with a prominent name to snag victory in the deep blue state.
"I believe I can win the race," said the former special assistant to Trump. "I think I'm the right candidate, and this is the right time to help change New York State, and we've got a playbook that works."
"Whoever ends up winning is going to have to implement the Giuliani playbook on public safety, so who better to do that than a Giuliani?" he added.
Giuliani's potential run has reportedly been fueled by encouragement from several big donors and Republican allies.
The Examiner reported that Giuliani hopes to "challenge Cuomo's handling of crime, taxes, education, and the mutiny of New Yorkers from the state."
"New York is going to be one of two states over the last decade to lose population. It just shows how terribly Cuomo has run the state into the ground, and the truth is the assembly in state Senate is to blame as well," he said. "It's a combination of bail reform, increased taxes, and plummeting quality of life. So I think people will have to determine whether I am, you know, Giuliani 2.0 or whether I'm a new thing. I look forward to making my case and letting New Yorkers determine that for themselves."
Source: The Blaze