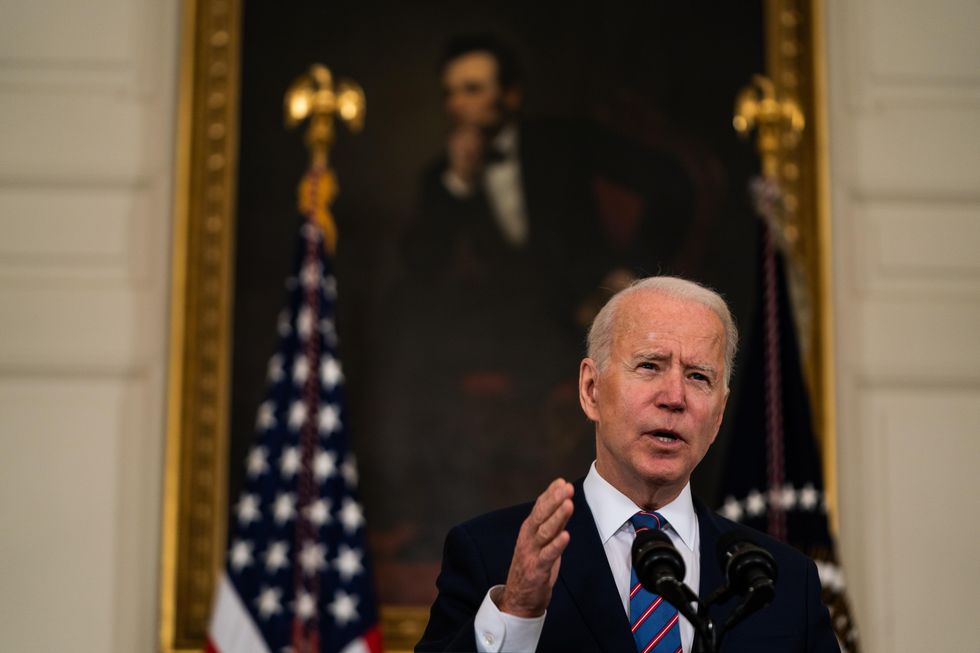 President Joe Biden and first lady Dr. Jill Biden issued an impassioned plea to the American public on Easter Sunday: Vaccinate yourself out of "moral obligation."
What are the details?
In a Sunday video, the president and first lady implored Americans to get vaccinated against the novel coronavirus.
Echoing Pope Francis' remarks, the Bidens said, "We share the sentiments of Pope Francis, who has said that getting vaccinated is a moral obligation, one that can save your life and the lives of others. By getting vaccinated and encouraging your congregations and communities to get vaccinated, we not only can beat this virus, we can also hasten the day when we can celebrate the holidays together."
Elsewhere in his remarks, Biden also invoked the Gospel of John.
"As we celebrate this most holy day, we know many are still going without familiar comforts of the season," he said. "The virus is not gone, and so many of us still feeling the longing and loneliness of distance. For a second year, most will be apart from their families, friends, the full congregations that fill us with joy."
He added, "And yet as the Gospel of John reminds us, the light shines in the darkness, and the darkness has not overcome it."
Jill added, "The traditions of Holy Week take us on a journey from sorrow to salvation, reminding us that with faith, hope, and love, anything is possible."
What else?
Back in January, Pope Francis suggested that people have a "moral obligation" to be vaccinated.
"I believe that morally everyone must take the vaccine," he said. "It is the moral choice because it is about your life but also the lives of others."
He added, "I do not understand why some say that this could be a dangerous vaccine. If the doctors are presenting this to you as a thing that will go well and doesn't have any special dangers, why not take it? … There is a suicidal denialism that I would not know how to explain, but today people must take the vaccine."

'Getting vaccinated is a moral obligation': Biden and Pope unite over vaccine rollout

www.youtube.com

Source: The Blaze