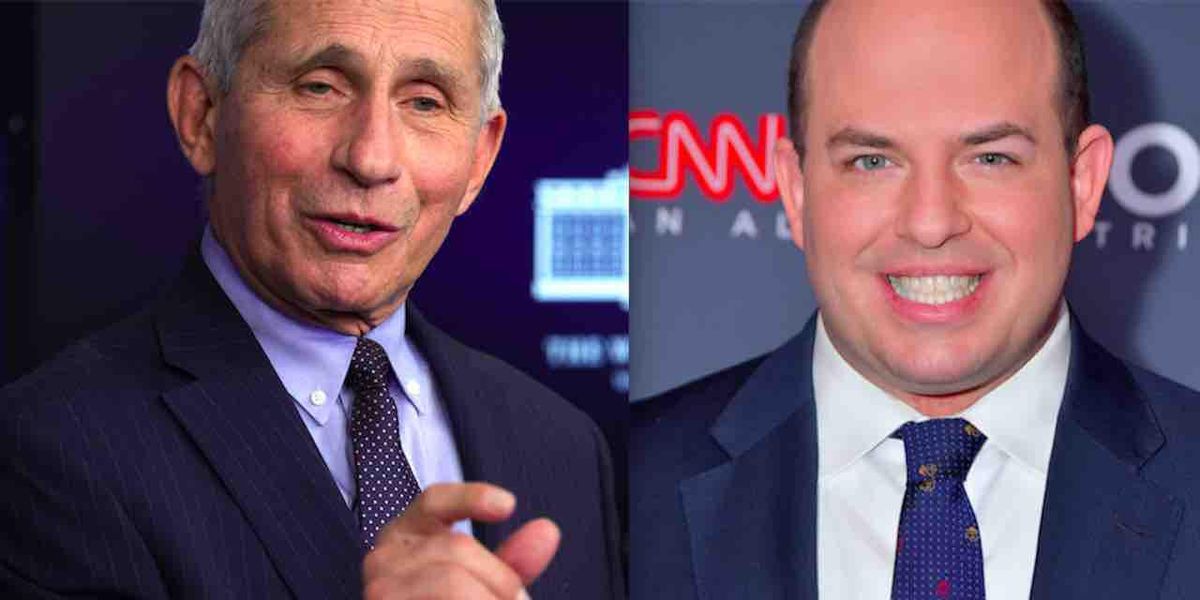 Self-awareness apparently remains in short supply in some sectors of society.
Because Dr. Anthony Fauci and CNN's Brian Stelter are among the featured speakers at a Politifact event next month titled "United Facts of America: A Festival of Fact-Checking."
One might inquire why Fauci and Stelter — both of whom have been accused of not getting facts straight from time to time, to put it mildly — were chosen for the "first-ever, multi-day virtual event celebrating facts." But nevertheless, Politifact featured them in a tweet announcing the event, which will include "other salient voices in media, health care, politics, and technology."
How did folks react?
As you can imagine, commenters on Twitter came down hard on the pair in mocking replies to Politifact's announcement of the "festival of fact-checking" event.
One commenter quoted Fauci from a February 2020 USA Today article — and added numerous laughing emjois: "If you look at the masks that you buy in a drug store, the leakage around that doesn't really do much to protect you …. Now, in the United States, there is absolutely no reason whatsoever to wear a mask."
The same user ridiculed Stelter as a "dimwitted, far-far-far-far left, fringe, whack-job, leftist CONSPIRACY THEORIST who spent THREE YEARS with NO EVIDENCE pimping his idiotic, thoroughly DEBUNKED 'Trump was SECRETLY WORKING for Russia!' CONSPIRACY THEORY."
Others echoed the latter sentiments:
Source: The Blaze