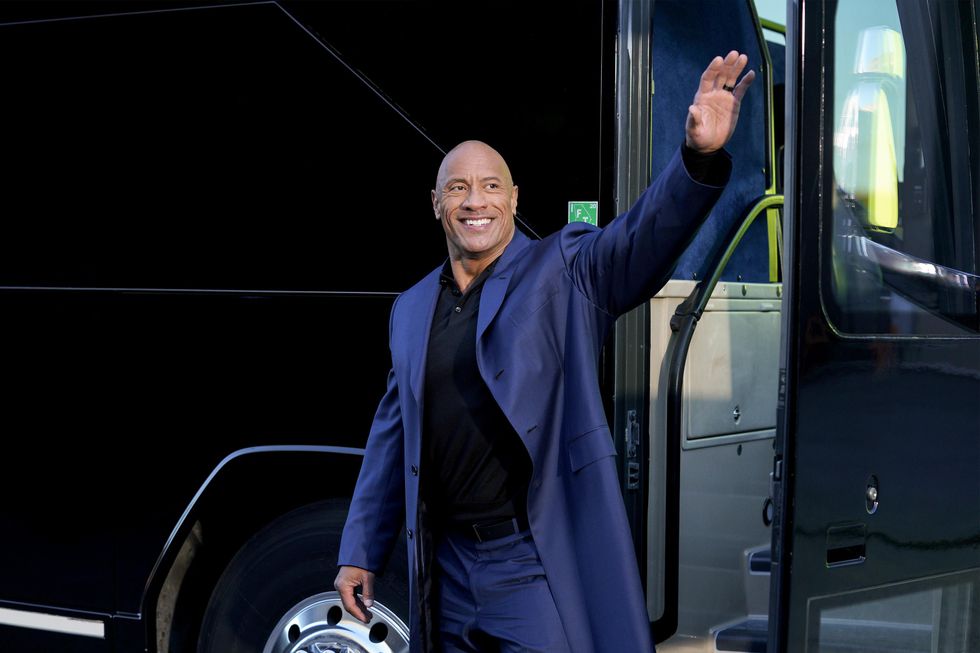 Dwayne Johnson is still considering a future run for president, according to a recent interview with USA Today.
What are the details?
Speaking to the outlet for his new sitcom, "Young Rock," Johnson said that he would "consider a presidential run in the future" if "that's what the people wanted."
"Truly I mean that, and I'm not flippant in any way with my answer," he explained. "That would be up to the people. … So I would wait, and I would listen. I would have my finger on the pulse, my ear to the ground."
In 2017, Johnson famously told TV host Ellen DeGeneres that he was "seriously considering" a presidential bid. That same year, he told GQ that the idea is a "real possibility."
"A year ago, it started coming up more and more," he said. "There was a real sense of earnestness, which made me go home and think, 'Let me really rethink my answer and make sure I am giving an answer that is truthful and also respectful.' I didn't want to be flippant — 'We'll have three days off for a weekend! No taxes!'
"If it is a very real, overwhelming, positive, strong, 'We want you to run for president,' and if I felt that I can step up to the plate and become a tremendous leader for our country and make a real difference and make change, I would do it," he added at the time.
Ahead of President Joe Biden's electoral win, Johnson branded himself a "political independent & centrist" and revealed that he has voted for both Republicans and Democrats in the past.
What else?
Newsweek has reported that betting website Covers said that Johnson is "current priced at 25/1 … to win the 2024 Presidential Election, odds which carry an implied probability of 3.85%."
"This means that oddsmakers consider him equally likely to secure the top office as the up-and-coming Alexandra Ocasio-Cortez in four years' time," a spokesperson for the site told Newsweek. "The two sit joint-sixth favorite to be the next presidents, behind current occupants Kamala Harris and Joe Biden, former occupants Mike Pence and Donald Trump, as well as Republican Nikki Haley."
Source: The Blaze