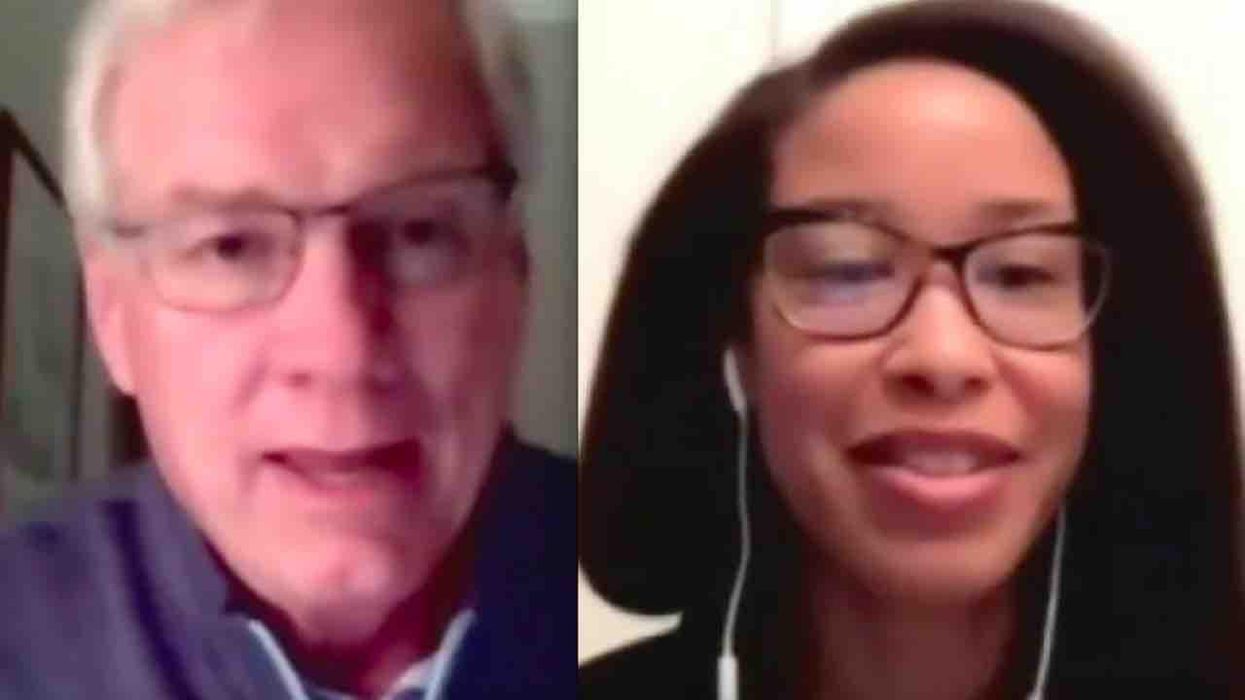 The city council of Greensboro, North Carolina, voted unanimously to oust a construction contractor from the zoning commission after a tense exchange in which he failed to address a black professor as "doctor," the Greensboro News & Record reported.
Council member Sharon Hightower last week said Tony Collins exhibited "white privilege and entitlement. And what I saw last night at the zoning commission meeting was white privilege at its ultimate finest. It was absolutely disrespectful … to dress down an African American female was unacceptable," WFMY-TV reported.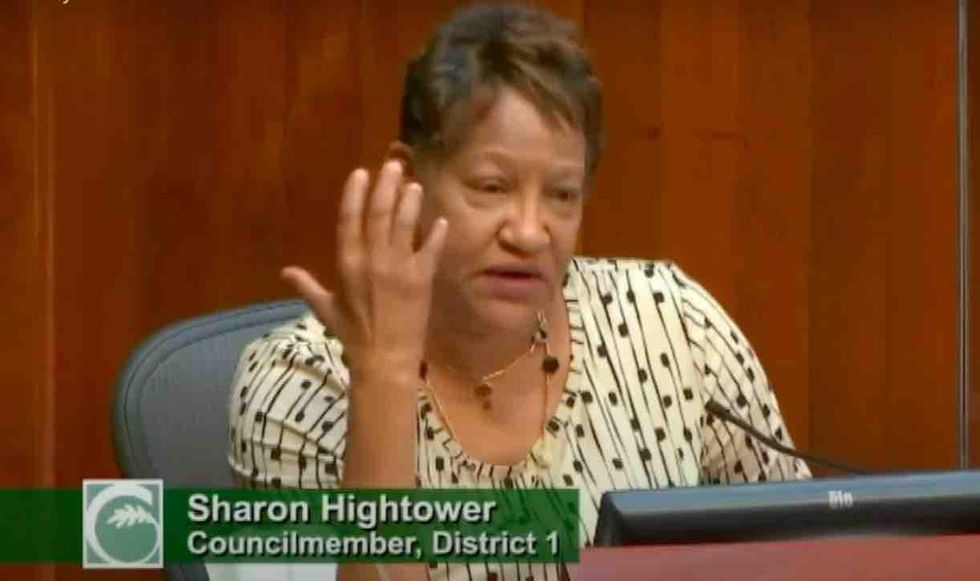 Image source: YouTube screenshot
What are the details?

Carrie Rosario is a Greensboro citizen and an associate professor of public health education at the University of North Carolina, Greensboro, the station said, adding that she holds a DrPH — a professional doctoral-level degree in public health.
During the April 19 Greensboro Zoning Commission virtual meeting, Rosario introduced herself as "Dr. Rosario" to the commission before noting her opposition to a planned development near her home, WFMY reported.
Collins pushed back against Rosario's comments — and in doing so referred to her as "Mrs. Rosario."
She then jumped in and said, "It's Dr. Rosario. Thank you. sir."
But Collins persisted, again calling her "Mrs. Rosario" — and she corrected him again.
"Well, you know, I'm sorry," he replied. "Your name on here says 'Carrie Rosario.' Hi, Carrie."
"It's Dr. Rosario," she shot back. "I [wouldn't] call you Tony, so please, sir, call me as I would like to be called. That's how I'm identified."
"It doesn't really matter," Collins replied.
"It matters to me," Rosario said. "It matters to me. And out of respect I would like you to call me by the name I'm asking you to call me by. Thank you."
"Your screen says Carrie Rosario," Collins continued.
"My name is Dr. Carrie Rosario and it really speaks very negatively of you as a commissioner to be disrespectful," she said, according to the News & Record.
"I'm not trying to be disrespectful, but you're negotiating something that happened four years ago," Collins replied, according the paper.
WFMY reported that Rosario corrected Collins five times, and he never referred to her as "doctor."
'Feeling disrespected'
Later, Rosario told the station that she introduced herself as "doctor" intentionally "because as a black woman I often am dismissed in a lot of different spaces. Some of that is because I am young looking."
She added to WFMY that "unfortunately, this is not the first microaggression I have experienced. And so like many times before, it was very frustrating. You internalize that, it wears on your body. I could feel that frustration internally building. And it hurt, that I'm in this public forum trying to do right by my neighborhood, and advocate for our needs, and our voices, and hearing him, feeling disrespected and just belittled in front of the viewers of this live broadcast."
Apology accepted
Rosario said Collins reached out to apologize and that she accepted his apology, the station reported.
"He reached out on Wednesday morning. I didn't recognize the number. He did leave a voicemail message, sharing his apologies, and that he did resign from the commission," she told WFMY. "This morning I returned the phone call to Mr. Collins. He did not pick up, but I let him know I accepted his apology, because I let him know I hold no ill will against Mr. Collins. This is an enlightening moment we can learn from."
According to the Rhino Times, Collins apologized Thursday via email to the city council.
"I understand from published reports that you voted Tuesday evening to remove me from the Greensboro Zoning Commission because of my behavior at the Zoning Commission meeting Monday evening," Collins wrote, the outlet said. "I agree with you that my exchange with Dr. Rosario was out of line and accept your judgment to remove me from the commission. I have telephoned Dr. Rosario and left a message apologizing for my behavior."'
'It's Jim Crow over and over'
Hightower also called it "ultimate disrespect of black people by one that is white," the station added. "And he feels entitled and privileged to say and behave, whatever, with no consequences, and this is what we deal with as African Americans, I get this regularly from other folks, so I know how this feels. To have you dressed down in a public forum is an ultimate insult, and this is nothing but history repeating itself over and over. It's Jim Crow over and over."

Greensboro zoning board member ousted for 'white privilege,' rude behavior during Zoom meeting

youtu.be

Source: The Blaze